How Does The Room + Wheel Experience Work?
With Room + Wheel the experience comes to you. We understand that not every gathering or family event can fit in our homes and we want to make sure that doesn't stop you from making memories with the people you care about most. Our goal is to bring family and friends together in comfort and style, whatever the occasion, putting the worries of "Where are they going to sleep?" to bed. From reunions and family in town, to a games night with friends, our rooms have  you covered!
Room + Wheel is proud to use all Pacific Northwest building products in each of our rooms. All rooms are manufactured locally in Portland, Oregon. Built using traditional wood-frame style to make you feel right at home, our rooms are sustainable, stylish, and cozy. Rooms are sealed, insulated, and ready for all kinds of weather, which means you can relax and unwind no matter the weather. Each room is custom built by a dedicated carpenter and small team. We take pride in the love and care put into each of our rooms.
We have also taken every precaution to ensure all materials used in our builds are sanitized, secure, safe, and ready for you.
Find your ideal Tiny Home in your area
Check availability for the dates you need it
Book, relax and let us handle the delivery of your Tiny Home rental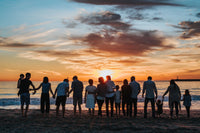 Bringing The Tiny Home Experience To Your Door
When you are hosting a gathering or event that requires additional space or beds, you can access our variety of Rooms that best fit your needs. Just a few easy steps: 
1. Enter your Address, Requested Dates and Required Amenities into the Search Fields
2. We will recommend a Room that meets your needs
3. Select a package for set amenities
4. Select optional add-ons from our a-la-carte amenities
5. Confirm Booking and Payment. Room + Wheel will coordinate drop-off and pick-up of the Room
Find out how it works
or Search Our Tiny Homes